Dit artikel wordt t.z.t vertaald in het Nederlands.
Due to recent hurricanes, I remembered a prediction of the Swedish seer Anton Johanson (1858-1929). I've read about him online for the first time around 22 years ago.
Anton Johanson was born in the village Tarna parish in the middle of Sweden as one with seven siblings. Later he lived with his parents in Lebesby, a fishermans town in the extreme northern part of Norway.
JOHANSON'S PROPHECIES
Johanson prophecied the first and second worldwar and many natural disasters, of which he received visions on November 13th, 1907. He was taken in the spirit, to the vicinity of Trondheim (the third largest city in Norway). He stood on the shore and looked out over the sea, when suddenly the Earth began to shake under him. What happend next one can read from page 36 onwards in an online published book compiled by Alfred Gustafsson.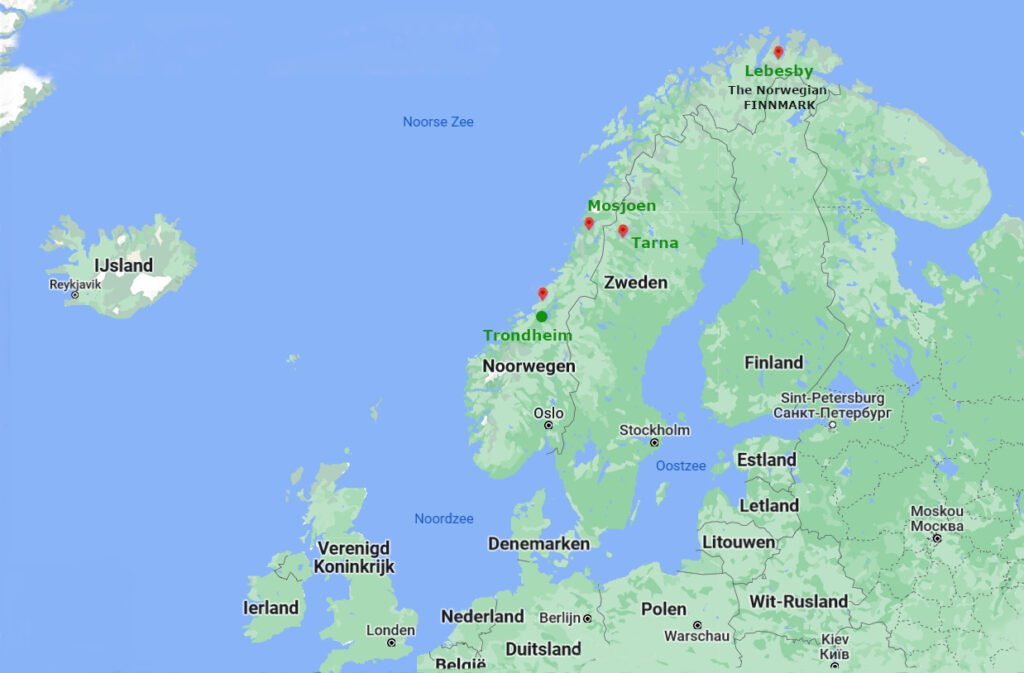 "TWO CATASTROPHES IN NATURE"
While standing in the spirit on the Norwegian cliff, Anton Johanson saw a gigantic hurricane that hurles itself over two continents, and a violent earthquake in connection with a volcanic eruption in the North Sea. He stated the events would start from the Panama canal.
This hurricane in particular will affect America and western Europe, but other countries outside of Europe as well. Over the last decennium there have already been gigantic hurricanes in the Americas and other continents world wide. At the time of Johanson's predictions though, there weren't any of such vast storms.
FINNMARK, LEBESBY
When Anton received his visions he lived in the uttermost northern part of Norway, in the region Finnmark at the village Lesbesby.
JOHANSEN'S PROFESSIONS
For his profession he served as a fisherman, as assistant to the officials of the Norwegian mapping service and as a member of the town-counsil.
ORIGIN OF BOOK
An engineer from Stockholm, Alfred Gustafsson, transcribed and published his prophecies (1918/20-Stockholm), and is the key source of piecing these together. This is probably under the title 'Märkliga Syner' (Strange Visions), which seems to be no longer in print.
The book or document is later translated, interpret and published by Swedish newspapers and -people, and foreign translators, e.g. in English by Nathaniel Carlson (first print 1940), under the title 'Visions of Anton Johanson'.
A much later book has come to hand from Germany (see link below this article) including more recent interviews with Anton Johansen (1953).
STORMS, ERUPTING VULCANOES, EARTHQUAKES
Although he couldn't put a timeframe on all of his visions, Johanson stated that after the year 1963, natural disasters would occur more often, with huge storms, erupting volcanoes and earthquakes. Many events have since come true.
KNOWLEDGE & WISDOM
I suppose today we have the knowledge and wisdom to counteract these. If not, we need more of it! We might also want to stop polluting our world any further, going back to natures way!
Personally I feel we need to implement clean technology and energy. And let us reforest planet Earth and integrate organic farming back into our lives.
TRANSLATIONS IN ENGLISH & GERMAN
Below a few versions of interpretations and translations in German and English.
German:
http://www.prophezeiungsforum.de/…/Eismeerfischer_Anton…
https://schauungen.de/wiki/index.php?title=Anton_Johansson
English:
http://theheckhypothesis.com/…/Anton%20Johanson%20The…
PICTURE ANTON JOHNSON

Below Anton Johanson's picture is a caption in Swedish: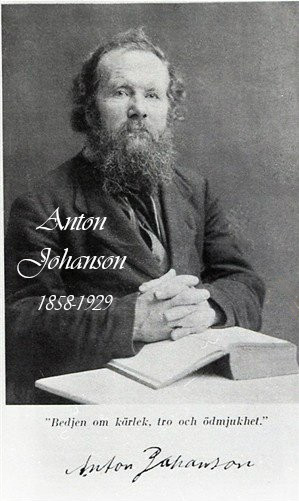 'Bedjen om kärlek, tro och ödmjukhet'
This translates as:
'Pray for love, faith and humility'
In German:
'Beten Sie für Liebe, Glauben und Demut'
In Dutch:
'Bid om Liefde, Geloof en Nederigheid'
* * *
What do you think? Would that be a wise thing to do?
In Love and Light,
Margreet Otto Wilschut