It was a lovely day for my grandchildren to seek the chocolate easter eggs!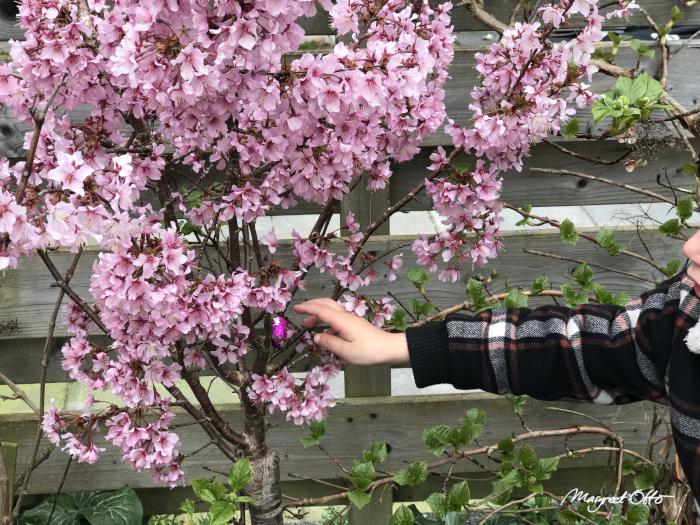 I'm not sure who had more fun, if it was me or them!
The easterbunny had put them in my fruit trees as well.
My 3 year old grandson was very quick to find them!
And my granddaughter (just one year) also!
She already walks herself… But mum & dad help sometimes!